Warehouses are used for centralized storage of goods, and warehouse racking systems allow materials to be stacked into horizontal rows at multiple levels. This helps to better manage and utilize warehouse space and also helps to organize goods to simplify operations.
When goods are stacked together, it is often difficult to pick them up manually. It takes time to find the goods we need. It takes too much manpower and time. This is the time when having metal storage racks will have the following four major benefits.
Optimize storage
Installing a warehouse storage racking system is very efficient because it optimizes (or creates more space in) the warehouse. This means more storage space and therefore allows manufacturers to increase production. One can simply use a forklift to reach these racks and store or remove products. Metal racking for warehouse storage is ideal for efficient use of space.
Protecting goods from damage
It is not just a matter of putting in the goods to improve their security, there are also certain requirements for the storage environment. Wood and paper products can become a security issue if they are stored in a humid environment. This requires the rack to be designed for easy ventilation. For example, when storing wine, the temperature should not be too high, and the shelves should be shaken slightly to stabilize the chassis. Different racks correspond to different kinds of goods.
Easy to pick up
The layout and structure of the shelves can affect the convenience of storage. With proper design of shelf width, not only can you store more goods, but also can greatly save the time of storing goods.
Saving your logistics costs
Storing goods in a warehouse incurs time costs and financial costs. A good warehousing system can help speed up logistics cycles and save on operating costs.
In modern warehousing, warehouse shelving can provide more storage space in the same amount of space. At the same time, good shelving can protect the safety of goods and improve the quality of storage of goods.
As you can see, the benefits of warehouse storage shelving are more than worth the cost of purchasing a warehouse storage system. When optimized correctly, a warehouse racking system can be the perfect first step to a successful warehouse management system.
Contact us for a free quote
E-mail : spieth12@spiethstorage.com
Tel : +86 18006010205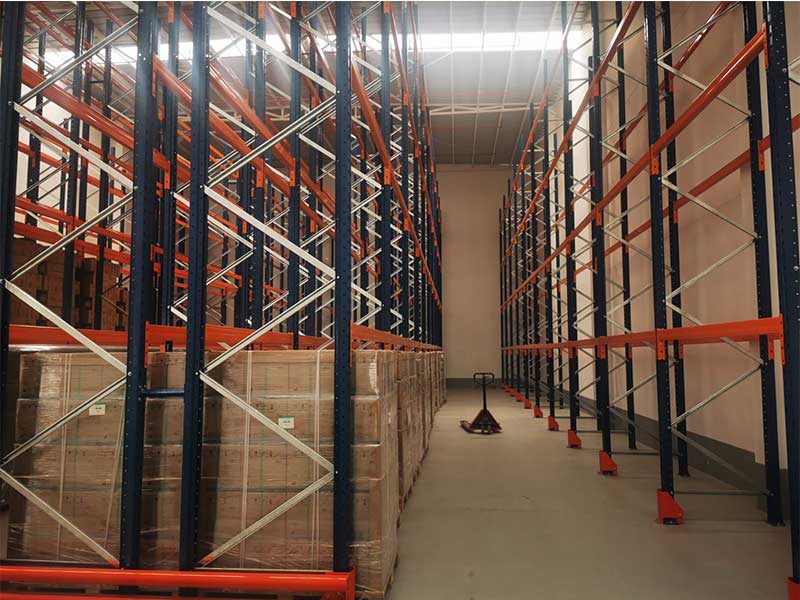 Further Reading:
How to set up the steel platform safety

Wire decking: The Definitive Guide

Three important tips for adding mezzanines to your pallet rack

Choose shelving systems to increase the storage capacity of warehouse

What are the requirements of heavy-duty shelves for ground?