Introduce of warehouse ramp dock
Mobile loading dock ramps

adopts manual hydraulic power without external power supply. When the manual pump is shaken, the slope angle increases, and when the dock level ramp is opened by rotation, the slope angle decreases. Thus, the mobile loading dock ramps can be adjusted from 1000mm to 1800mm to meet the requirements of vehicles with different heights.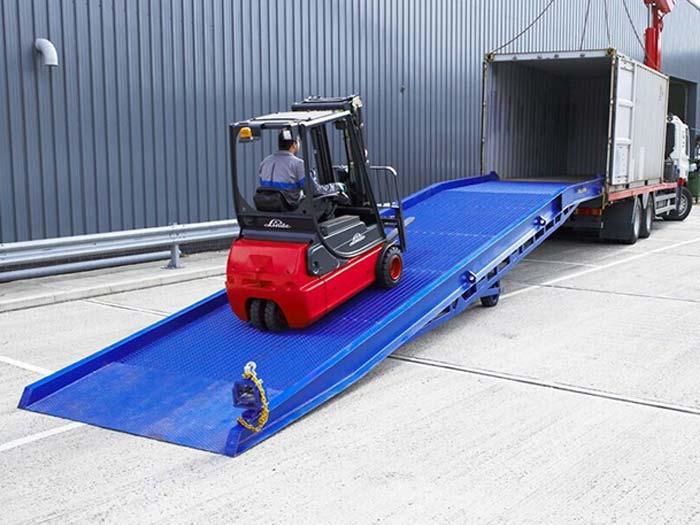 More Details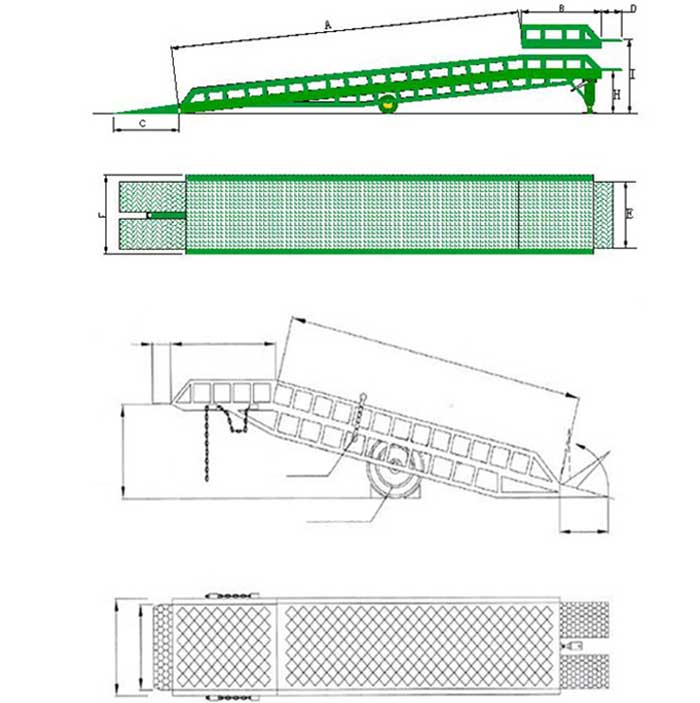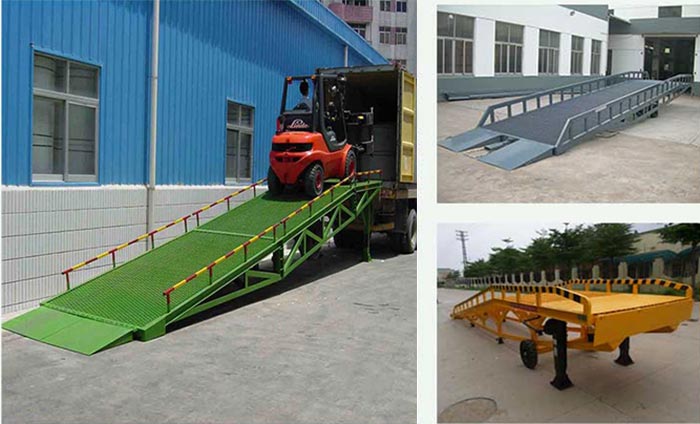 Specifications

Feture & Advantages
1. The gradient is small, and it is convenient for loading and unloading vehicles.
2. The warehouse dock ramp adopts the manual hydraulic pump as the power, which can easily realize the height adjustment without external power supply.
3. The front end is equipped with adjustable support legs, which is more secure and safe during loading and unloading, and has large bearing capacity.
4. The foldable transition plate at the rear of the mobile boarding bridge and the forklift coupler can be convenient for the mobile warehouse ramp dock.
5. The bridge frame adopts high-strength manganese steel and unique welding process, which has high strength and large bearing capacity.
Applications Area
The mobile loading dock ramps only needs a single person to operate, and does not need power supply, so it can realize the safe and fast loading and unloading of goods. The applicable places of dock ramp mainly include the following common types: large enterprises, warehouses, factories, stations, wharves, warehousing and logistics bases with frequent loading and unloading vehicles and different models.