Hydraulic Dock Levelers:
Hydraulic dock levellers

are designed to handle the fast pace of busy loading docks. Advanced hydraulic technology and standard features like regenerative hydraulics, premier lug-style lip hinges, Lambda beam structure and unique open-frame designs keep productivity high and maintenance costs low.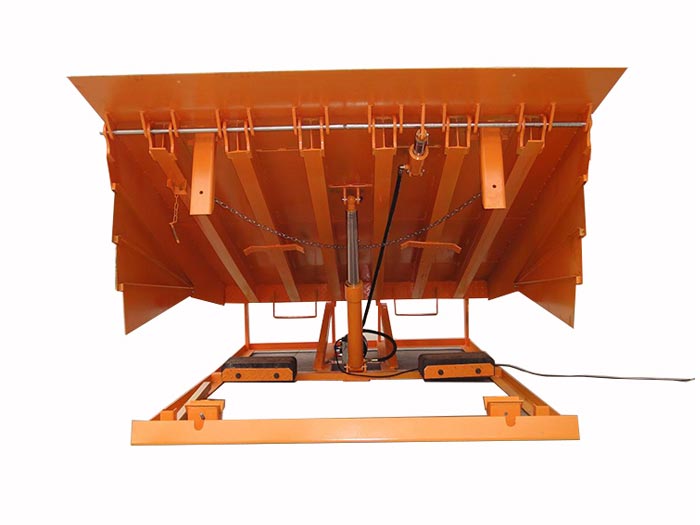 Hydraulic Dock Levelers Features:
Operated via a remote-mounted single push-button control for sequenced deck and lip operation
Operating range is up to 12" (305mm) above and 12" (305mm) below the dock leveller
Comes complete with a 1HP, Totally Enclosed Non-Ventilated (TENV) power pack system
A hydraulic velocity fuse that limits the loaded ramp's free fall to within 3" (76mm)
Yieldable lip safely collapses if struck while in the extended position
Full operating range toe guard protection (painted safety yellow as specified by ANSI Z535.1)
Stationary side toe guards with high-visibility OSHA safety striping
The integral maintenance strut supports the deck and lip for safe maintenance and inspection procedures
Hydraulic Dock Levelers Specifications:
Model

Mobile capacity

Adjusting range

Table size

Total dimension

DCQG-5

5t

+300-250mm

2000×2000mm

2000×2000×600mm

DCQG-6

6t

DCQG-8

8t

DCQG-10

10t

DCQG-12

12t

DCQG-15

15t

DCQG-5

5t

+400-300mm

2500×2000mm

2500×2000×600mm

DCQG-6

6t

DCQG-8

8t

DCQG-10

10t

DCQG-12

12t

DCQG-15

15t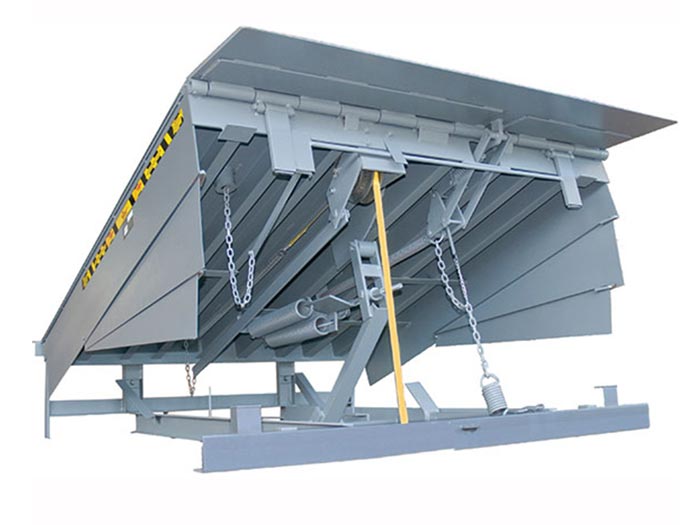 Why Choose Us:
We also offer:
1.Professional CAD Drawings
2.Stamped Engineered Drawings
3.Custom sizes and colours are also available.
4.Custom designed and built to meet your specific needs and requirements.
After Sale Service
1.A professional engineer and application specialists respond to your requests efficiently;
2.Online via SKYPE MSN; Also through the mail, voice phone message and fax if the network is not accessible for the customer;
3.Follow up the case, record the entire process, report complaint to QC department;
4.QC will find a defect from which department, who is in charge to identify responsibility record customer respond, suggestion, requirement.