Heavy duty Spieth pallet racking systems
Heavy duty Spieth racking systems for pallet racking are traditional and adjustable pallet racking systems. These are the most widely used industrial storage systems for all pallet and non-pallet loads. It is the ideal storage solution for a wide range of medium and large items that can be handled manually.
Heavy duty Spieth racking systems are available in a wide range of sizes in almost every industry and can be easily adapted to the variety of products to be stored.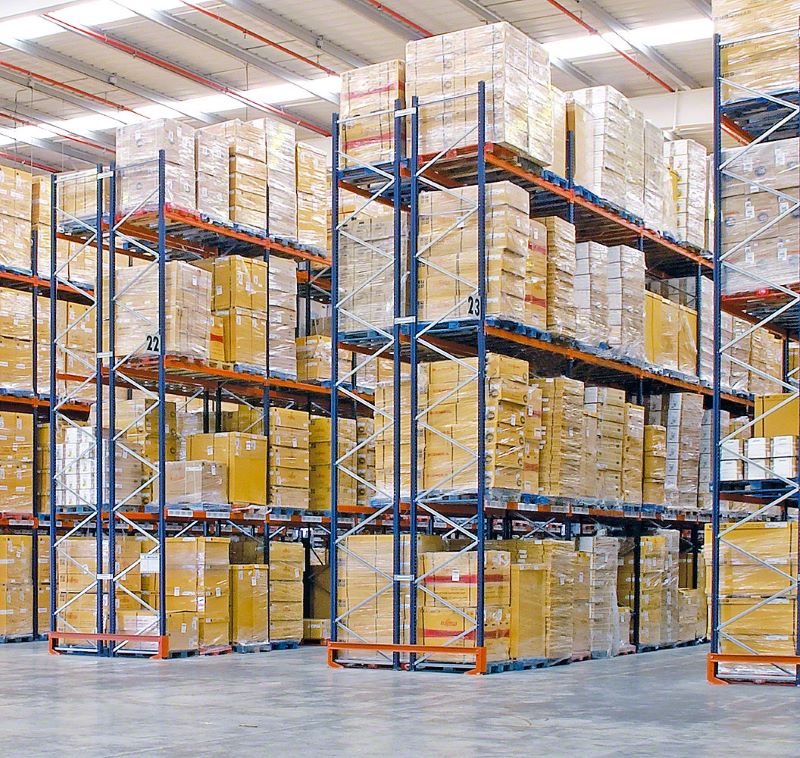 Characteristics and specifications
● Load capacity of 500 - 2000 kg per pallet.
● Versatile as all beams are height adjustable and the storage system is easy to install.
● Both single- and double-sided racking is separated by aisles that can be sized to fit the customer's existing material handling equipment.
● Direct access to all individual pallets optimizes space and efficiency and provides true long-term cost effectiveness.
●Separate panel shelves can be used to accommodate non-pallet loads.
●100% access to individual pallets.
● High degree of system adjustability for any pallet type.
● Optimized available space for maximum storage capacity.
● Suitable for conventional forklift stacker cranes.
● Heavy-duty racking system/racks are easy to install or reposition.
●Easy to install or reposition.